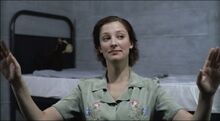 Not sure where to start?
Not sure how to help?
Want to help yourselves?

Sure! If you're confident that you have met the requirements (Rule #9), you can create your own Unterganger page! Just type your name in the corresponding box below to get started.
Select either one box, put a title, write some information, and push "publish"... Boom! You're done. Come and make one!

  Write an Unterganger article

  Write a general article

Be sure to read the Rules and Manual of Style first!
Ad blocker interference detected!
Wikia is a free-to-use site that makes money from advertising. We have a modified experience for viewers using ad blockers

Wikia is not accessible if you've made further modifications. Remove the custom ad blocker rule(s) and the page will load as expected.