Hello Untergangers and Untergangerins! Here is the Featured Content for the week of 17 July.
By the way, do you know we have a subreddit of our own? Check it out!
Here is a reminder that you can suggest content for the Featured Content as well. The FC runs partly on your contributions as well, so if you enjoy seeing this section's content, please feel free to head on to the suggestions thread to post your suggestions. Thank you!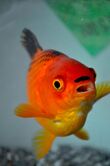 QuestionTuesdayFTW, sometimes called QT, is an Unterganger from Canada, and is of Chinese and Vietnamese origin. He began making parodies on September 21, 2015, and has over 2,200 views and over 100 subscribers as of July 2016.
QT discovered the world of Downfall parodies in December 2014 by clicking on a related video of the Trololo Song. He discovered Hitler Rants Parodies soon after, and in February 2015, made a parody and uploaded it to his dad's channel. He established his channel in June 2015 and began to make a parody, but he scrapped it soon after. He uploaded his first parody on September 21, 2015, which was based on a suggestion given to him by one of his friends. Read more...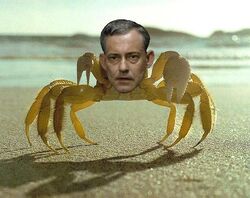 Krebs' love for fish has turned him into a crab! Art by MabusParodies.
Hitler's Escalator Ad.